If your language is not listed as a source/target language on the TWB Platform homepage, this means that there are currently no available tasks for your language.
You can set up email alerts to be notified of new available tasks.
Go to 'Profile'
Scroll down to the Task Stream Notifications section

Click on 'Edit Notifications' – You will be taken to another page where you will be able to set the frequency of notifications.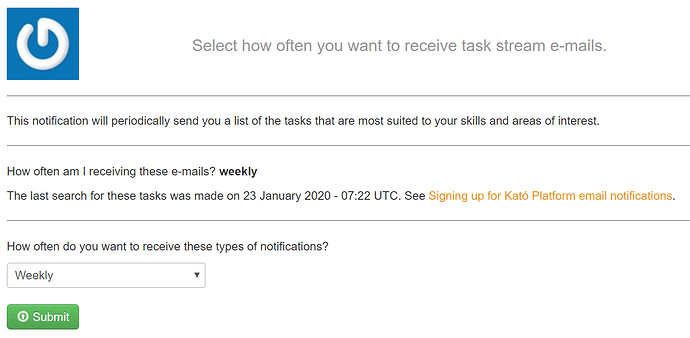 Choose how often you want to receive notifications: Daily / Weekly / Monthly / Never

Click on 'Submit'
When translators register to work with TWB, they also agree to the Translator Code of Conduct and commit to deliver the highest standard of professional translations. ​They also commit to only undertake work they are competent to perform in the languages and subject areas for which they are qualified.