How can I find tasks on the TWB Platform?
All available translation tasks will be displayed on the TWB Platform homepage unless you use the filter options. You can set your language pairs on the homepage by selecting your source and target language from the drop-down list. Please note that the drop-down list only includes languages for which tasks are currently available.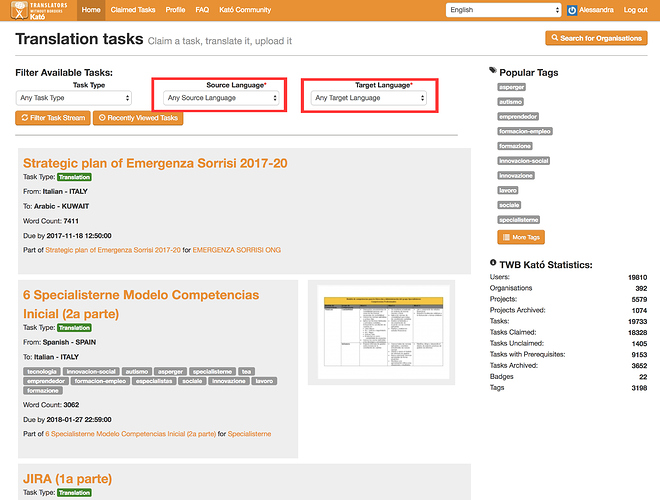 If no tasks are currently available for your language pair/s, please make sure to set up email notifications so you will be alerted of new tasks as soon as they become available.
How can I claim a task?
Click on the task title to get to the task page
Click Claim in the top right corner
Review the information on the download page (screenshot below)
Click 'Yes, I promise I will translate this file' to claim the task

You can also watch our video tutorial for more information.

When translators register to work with TWB, they also agree to the Translator Code of Conduct and commit to deliver the highest standard of professional translations. ​They also commit to only undertake work they are competent to perform in the languages and subject areas for which they are qualified.