Once you claim a task you would like to work on, you will be able to access the task in Memsource (tutorial here).

In the Memsource Editor (guide here) you can translate/revise each target segment and confirm each segment when done. Check out this tutorial: Translating a segment in Memsource

When you are done working on the task, click on the blue Complete button in the top right corner, shown below in the screenshot.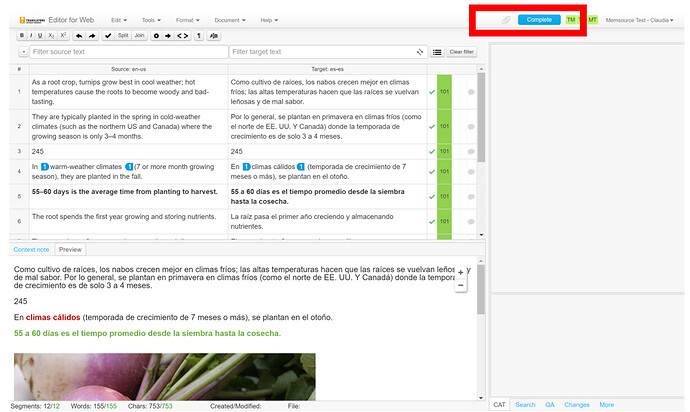 This is all you need to do!