When you complete a translation on the TWB Platform, you might receive a feedback from the reviser of the task you worked on. This feedback is called a task review.
Providing reviews is optional. The purpose of these reviews is to provide feedback to other project participants, for their information only – which is to say that they are not publicly visible.
To check the reviews you received, go to your Claimed Tasks section, use the filters at the top of the page to show completed tasks, and click on the Task Reviews button underneath each task, which you can see in the screenshot below.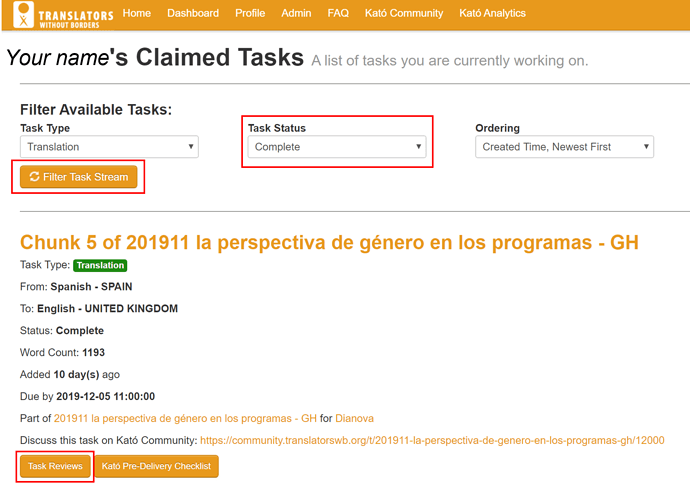 Here's an example of a task review: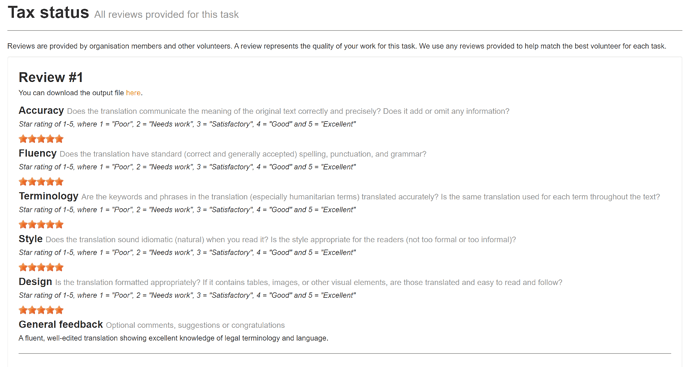 In the Quality category of the TWB Community forum, you can find instructions on how to leave feedback after revising a translator's work here: How to provide feedback after revision.
In your profile on the TWB platform, on the right side, you can see a Feedback section, listing your average scores from the reviews you received on your translation work. Please note that this section is only visible to you and TWB staff for informative purposes. You can see an example in the screenshot below.