Web Editor Layout
The editor has a top bar with drop-down menus and a bar with quick access tools buttons below it, right above the source and target segments.
You can also find a Status Bar on the bottom of the page.
If reference files are associated with a project, they will be indicated by a blue paper clip
in the top bar.
The screen is divided into working areas, called panes.

Left side:
At the top, you can find source and target segments where you can input your translation. Learn how to work on the segments in this thread.
Below the segments area, you can find the In-Context Preview box.

Right side: you can switch between the panes listed below by clicking on their names in the bar at the bottom.
Phrase TMS Editor for Web layout screenshot: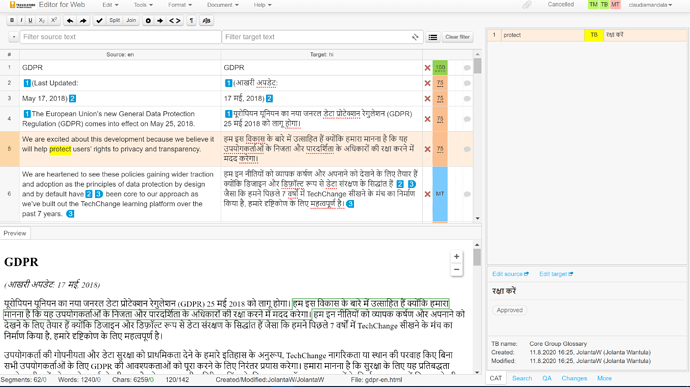 You can also use the Phrase TMS Desktop Editor to work on your tasks and deliver them. Take a look at this thread to learn how.