The experience showed that even the tiniest act of kindness and help can really matter.
@Indras, translator and quality reviewer for TWB

On 22 December 2018, a tsunami struck the Banten Province in Western Java, Indonesia, resulting in hundreds of deaths and thousands of injuries. The international response offered monetary aid and supplies for the Indonesian community, and TWB's translators volunteered to ensure that those in need got vital information in a language they understood.
This month, we focus on one translator in particular, Indras Wulandar, whose dedication, skill, and speed made a difference in the wake of this tragedy.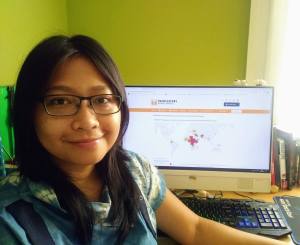 Indras, who has been working as a professional English-Indonesian and English-Javanese translator for many years, made outstanding contributions during this time by reviewing Indonesian translators' tests, which allowed TWB to recruit more translators to respond to the crisis.
This wasn't Indras's first time translating during a crisis: A few months earlier, she had helped respond to the earthquake and tsunami in Sulawesi. For many who speak Indonesian as their mother language, this was a significant project. It provided health and safety information in a language shared by people caught in the natural disaster.
As a strong believer in life-long learning and self-improvement, Indras is a keen translation reviewer, helping to ensure that we provide high-quality translations to non-profits over the world. In situations like this, it is vital that people get the information they need in a timely manner, and in a language they understand.
Never stop learning and improving yourself. Like the old saying goes, 'the more you know, the more you don't know.
Read the full blog post here!