________________ Matesub Instructions _______________
Introduction
Matesub is a web-based subtitling tool developed and maintained by Translated that provides suggestions during the transcription and translation process. Matesub is part of the Mate Tools Suite together with Matecat and Matedub.
Create your account
To begin, you need to create an account in that system:
Open Matesub and click on Sign up in the top navigation menu;
Choose sign up with your email address and password. You must use the same email address you used to register on the TWB Platform.
After you click on "Create", go to your Inbox, and you'll receive an email to confirm your account.
You will automatically have access to a free plan (Starter plan). You do not need to pay anything. The work you do for TWB will not impact this in any way.
Video Tutorial
Watch this short video to learn how to use Matesub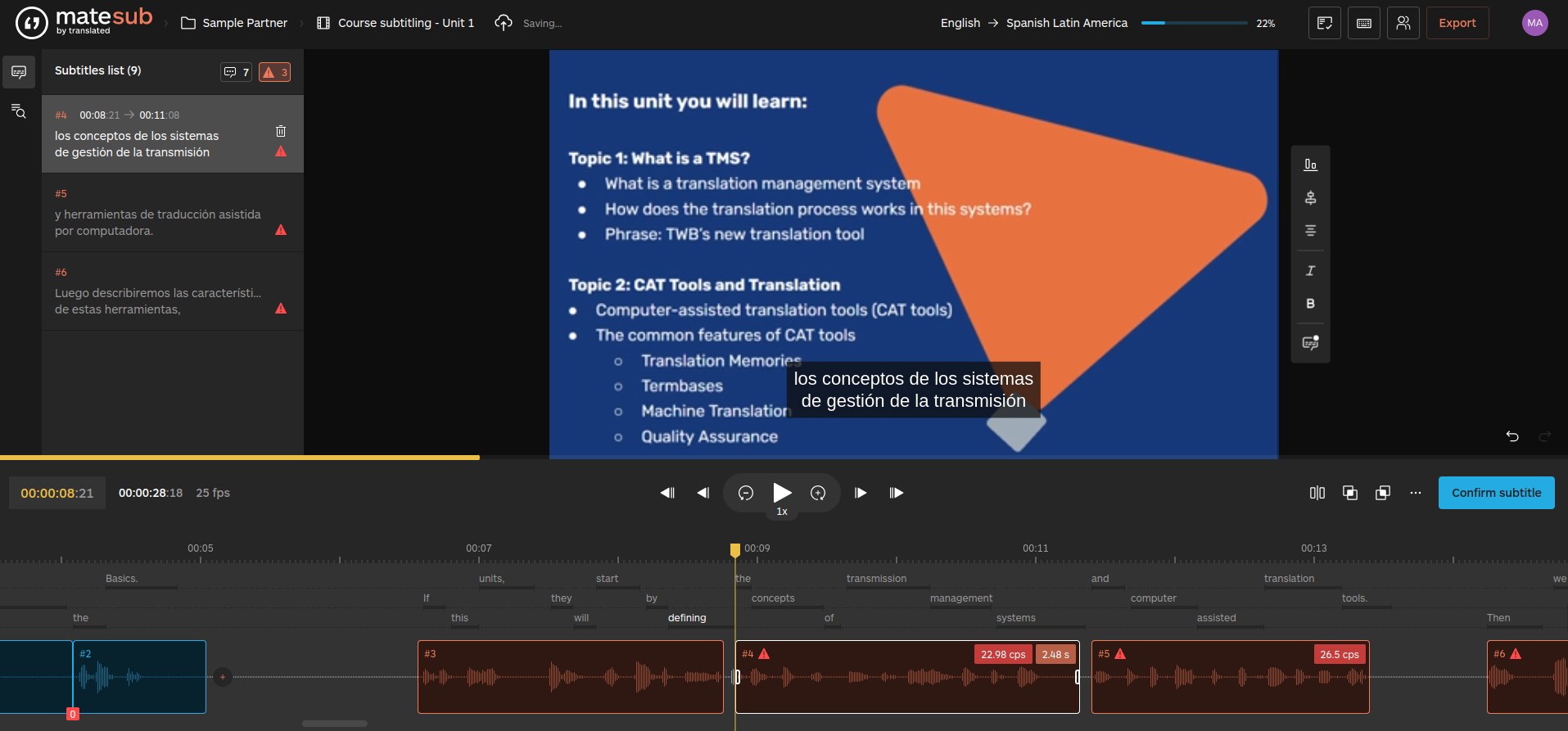 Important Notes
Guidelines
A set of rules that ensure clear, quality and consistent subtitles.
There are many different sets of guidelines available in the market. Matesub includes some of the most widely used and reliable guidelines employed by streaming services: Netflix, Disney and TED.
A custom set of guidelines may be implemented if our partner has specific requirements.
Machine Translation and AI
Matesub offers speech recognition and machine translation technology directly within their tool. If active in your project, please be extremely careful and make sure you review the content to ensure accuracy, fluency and terminology quality.
Other instructions
Please, also check our standard instructions for subtitling and captioning.