Happy New Year TWB Translators! Welcome to 2021

The first post of the year on our #LanguageMatters blog very aptly features an interview with the lovely @sifatnoor. Always engaged and willing to help his fellow translators, you may have seen Sifat around our forum. He joined the TWB community in March 2020. This may not seem like long ago, but I think we can all agree that time has moved in very strange ways since the beginning of 2020.
"It may look like some simple translation, but we all are working for people. Although our works are seldom visible, you never know whose lives you're improving, or even saving" says Sifat.
Sifat's story is unique, but it contains echoes of a shared experience. His passion for languages and desire to help others underpin his work with TWB, and are the two things that unite our global community. Thank you Sifat, and thank all of you for supporting TWB and our NGO partners through these difficult times.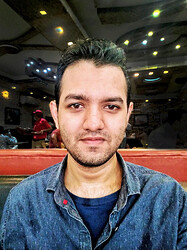 Have a read of this blog post to find out more about Sifat and his TWB experience!