This year, as part World Humanitarian Day, The UN Office for the Coordination of Humanitarian Affairs (OCHA) shared the stories of 28 humanitarian workers who dedicate their lives to helping others. TWB is beyond proud to announce that OCHA chose to share the experience of our brilliant Bengali translator, @sifatnoor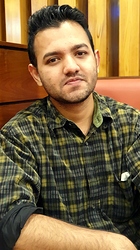 Sifat's story was part of their #RealLifeHero Stories initiative for the Asia-Pacific region:
"#RealLifeHeroes focuses on what drives humanitarians to continue to save and protect lives despite conflict, insecurity, lack of access, and risks linked to COVID-19." (OCHA)
Sifat Noor joined TWB in March 2020, and was a key member of our Bangla team during the COVID-19 response. His knowledge of humanitarian translation made him an invaluable addition to the team

Sifat is not only a skilled translator and reviser, but he is also a wonderfully dynamic member of our community. Sifat truly embodies the TWB spirit, as he actively shares and seeks feedback to enhance his translation. He is unwaveringly kind, understanding and respectful in his support of others

Communicating and working with Sifat is always a pleasure, and we feel truly honoured to be able to call him a Kató Translator.
To read Sifat's story in full, visit https://whdasiapacific.org/stories/sifatnoor.html.