Once you have logged in successfully, you can view and filter all available translation/proofreading tasks on the Kató Platform homepage. This is what we call your task stream. The order of tasks in the task stream is determined by your language pair(s). When you see a task you'd like to work on, follow the steps below.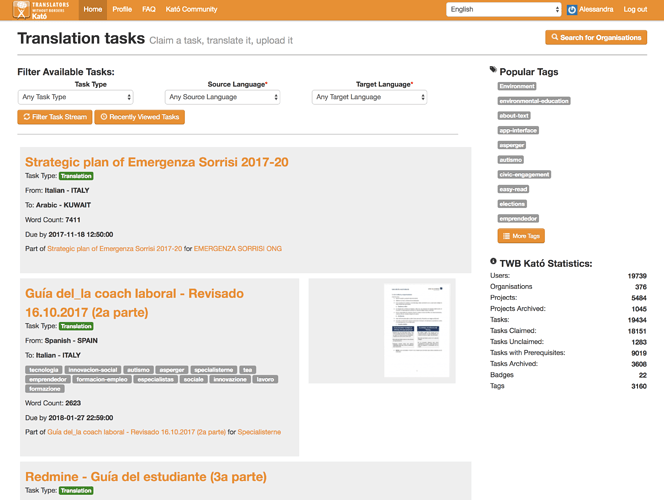 Click on the task title to get to the task page
Click Claim in the top right corner
Review the information on the download page (screenshot below)
Click 'Yes, I promise I will translate this file' to claim the task
You can also watch our video tutorial for more information.