Driving TWB's vision of a world where knowledge knows no language barriers is a dedicated community of translators, and Iris Soliman embodies the energy and passion that many TWB translators share.

Iris, a Belgian translator of Egyptian descent, works in English, Arabic, Spanish, Portuguese, Dutch, Chinese, and French. She has been with TWB for just one year so far, but in that time, she has participated in over 100 projects and translated over 200,000 words.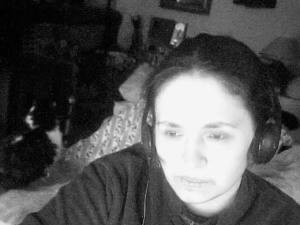 Iris is touched by the knowledge that her work with TWB makes a real and discernible impact on lives. Among the meaningful projects she has worked on, she fondly remembers a translation she did for a smartphone app, Miniila, launched by Missing Children Europe in 2018. The app provides migrant children with information about their rights and the services available to them on their arrival in Europe.
"Now I hope I'll help all kinds of people – elderly, grownups or children – particularly those fleeing conflict, starvation or natural disasters."
@Iris, translator for TWB
For Iris, volunteering is about more than doing a job: she is part of a thriving community. As an engaged member of the TWB community, Iris is thankful for the knowledge-sharing, the friendly environment and the opportunity to help others while gaining humanitarian experience.
Iris hopes that her energetic approach to the translator community will encourage other translators to join, and offers words of advice to new volunteers: "You can always ask the project managers questions (they are more than simply available). And don't worry if you need to double check, make corrections, or have your work revised. I was like you less than a year ago!"
Read the full blog post here!