This month we are learning more about our wonderful translator @ira.nosova, a former lawyer turned translator who found a new personal interest while working on translation projects in the medical field.
Since joining as a volunteer translator in 2016, Irina has translated and revised a total of 110,220 words into Russian, one of our top ten most frequently requested languages.
Irina's philosophy fits right in with that of Translators without Borders:
In our information-packed society, it is essential to maintain access to vital information for everybody. So, my biggest motivation is helping people by delivering information to interested parties.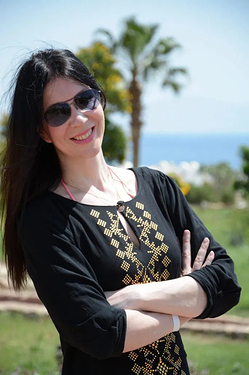 The projects touch on all sorts of information, including healthcare. When tasked with translating an important anti-tuberculosis study she found it to be one of her most difficult projects to date. The translator translated study protocol and presentations to find out more, before later reading news articles and discovering the reality of the tuberculosis situation in Russia.
As well as more academic pieces, Irina finds translating personal stories equally important. One of her projects involved translating patients' stories for partner non-profit EURORDIS – Rare Diseases Europe.
I realized that stories shared by patients with rare diseases and their families could inform people in similar situations in Russia about how to deal with those diseases. – Irina
Read the full blog post here