Translation is not the only skill that helps TWB translators connect people through language. A deep understanding of culture, people, and precision can also help nonprofit organizations communicate with people affected by crisis or poverty. @Liudmila_Tomanek, our featured translator of the month, uses and develops her communication skills and cultural understanding to help people understand vital information, no matter what language they speak.

I am a translator to the marrow of my bones, and a perpetual learner — every translation for me is a discovery.
-Liudmila Tomanek, translator for TWB
As a multilingual translator and interpreter working from English, French, Spanish, and Italian into Russian, Liudmila understandably has a range of experience and cultural knowledge. When she is not freelancing and running her translation company, she translates information for people in need here at TWB. To date, she has donated over 225,000 words translated from English into her native Russian.

The very fact that TWB exists and flourishes, she believes, demonstrates that quality skills can be incredibly valuable when it comes to helping a good cause. With her translated words, she reaches out to those who would otherwise lack the access to information they need in a language and format they understand.
Liudmila lists her projects with Operation Smile International among her favorites. "They really do amazing things. They go around the world and give children born with a cleft lip or palate a chance to smile and live a full life. I cry every time I translate their newsletter," she says.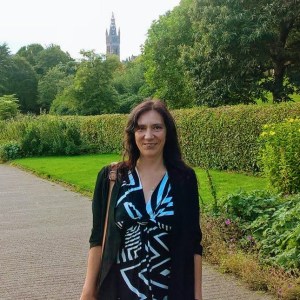 It helps me to see the world through a different set of spectacles. It removes a curtain from some aspects of life that people prefer not to think or talk about.
-Liudmila Tomanek
Read the full post featuring Liudmila over on the TWB blog!