Hello,
The Kato TM shows me sentences to translate that do not appear on the original ppt (2.3_When_and_how_to_wear_a_medical_mask_formatted_MVK_ab.pptx). They look like comments that do not make much sense, it is hard to see what they refer to. Should i translate them anyway ?
On this screen capture, the first sentence is the last of the document, and the ones following are not part of it… :S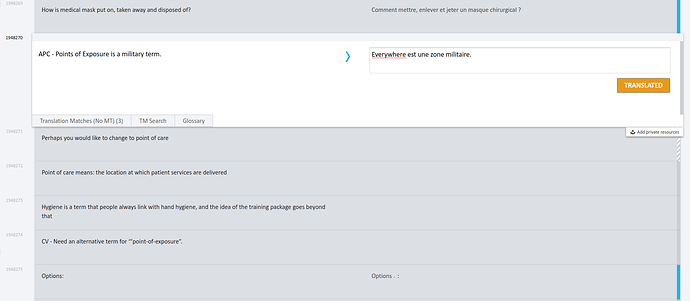 I have to complete this task for the 14th…
Thank you for your help !