Hello! I am trying to access a task to translate from English to Leviathan Arabic however it is telling me that I am not authorized to view the task. All the tasks related to Arabic are telling me I don't have access to them. Is there a way I can get a translation task for Arabic that I can actually access?
when I click on the title of the task this happens…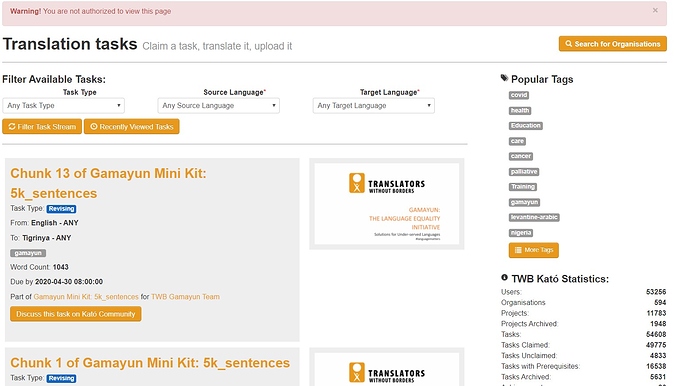 I really want to start on a task but I am not able to due to no having an authorization. Is there a way to get one?