Kató TM and lexiQA
As we move into the newer versions of the translation platform, we are now using a new tool called lexiQA integrated with Kató TM. It analyzes the translation in the platform and notifies you of potential issues across a number of spheres of quality checks. Before marking your task as completed, it is always a great idea to activate the tool and try to solve as many of these as possible.
To launch this tool, please click on the small gear on the top-right of the screen, and you'll be able to access the menu and activate the QA checker, lexiQA: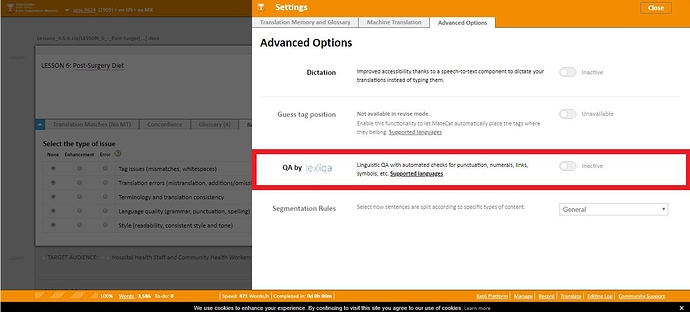 Once you do, please give it a few seconds and it will start loading any issues it detects. If there are any, you should see them under the ribbon that appears when you click on the exclamation sign on the top-right: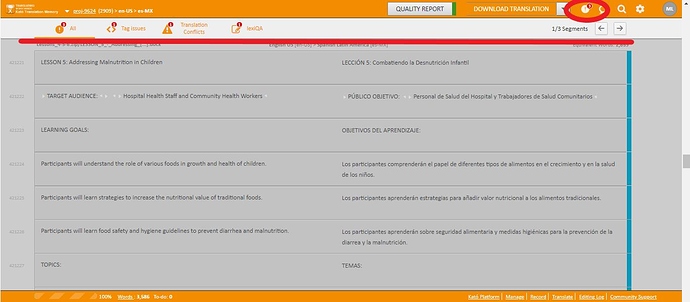 Please, make sure all these are resolved before delivery. Feel free to reach out to your Project Officer in the corresponding Kató Community thread in case you have any questions!
If you would like to do some further reading, you can visit the lexiQA Documentation Page, which is full of useful information about their own platform.