Once you have claimed a task on Kató Platform, make sure to follow these steps.
When you start work on a task, please be sure to use Kató Translation Memory (Kató TM) to complete your translation (you can still download the file for your reference).


Once you have completed your task on Kató TM, the progress bar in the lower left corner will show a 100% (please note the bar is orange for translation tasks and green for revision tasks).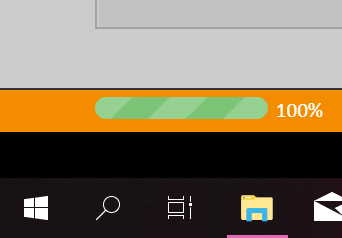 Go back to your Claimed Tasks in Kató Platform, click "Submit Completed Task" and then "Copy your translation from Kató TM to Kató." You can see a video tutorial here.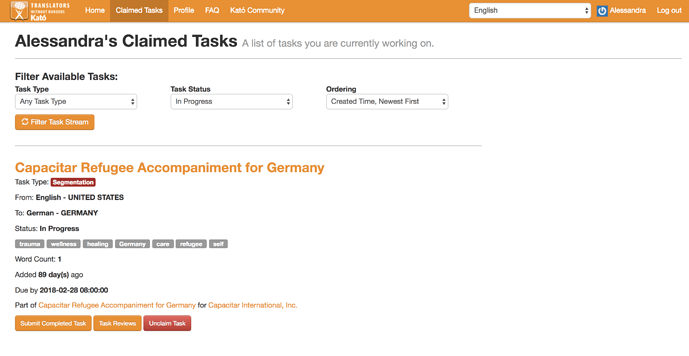 Please note: if you are working on a chunk of a larger project (the task titles always start with Chunk, eg Chunk 1 of Needs Assessment), then click the button Mark Chunk Complete




Important: This thread explains how to complete and submit a task on Kato Platform. If you are having an issue with a specific task and you need assistance, please write on the corresponding project thread - in this way we will solve the problem quicker. This is how you can find the right thread to post a message for the project you are working on (video tutorial )